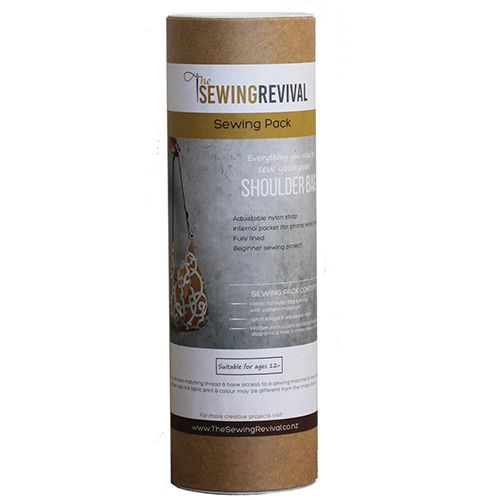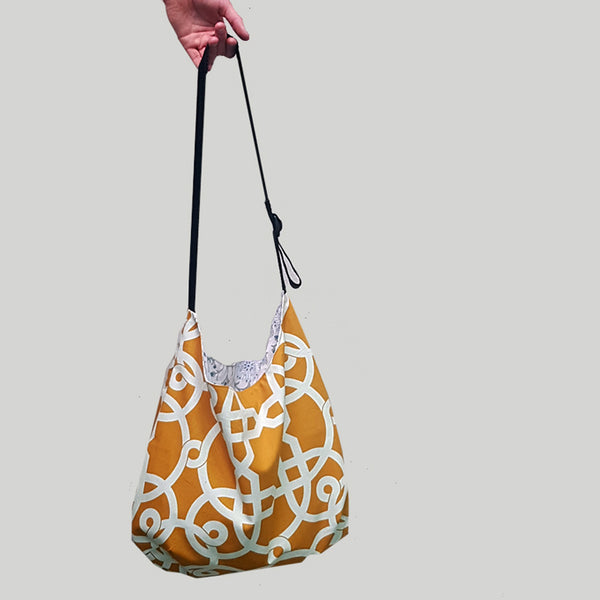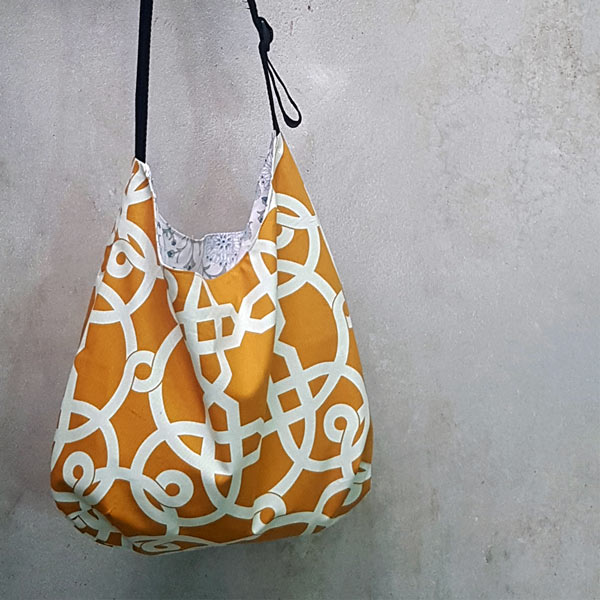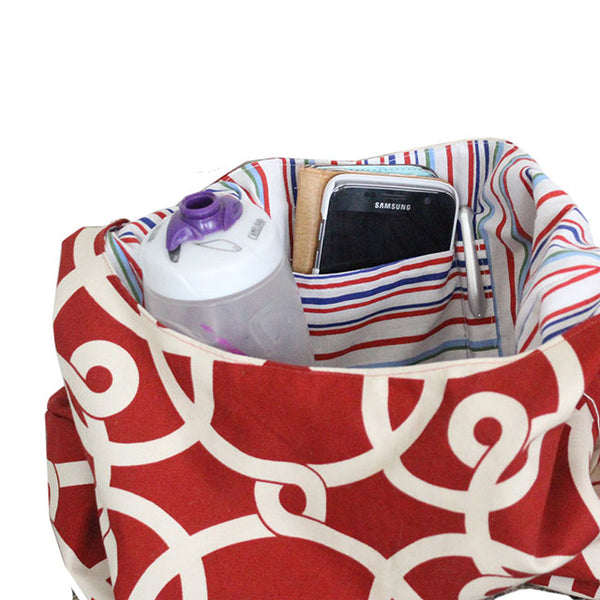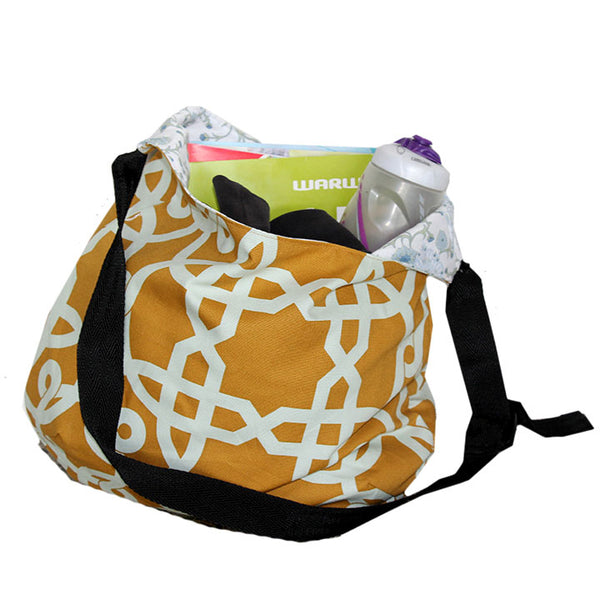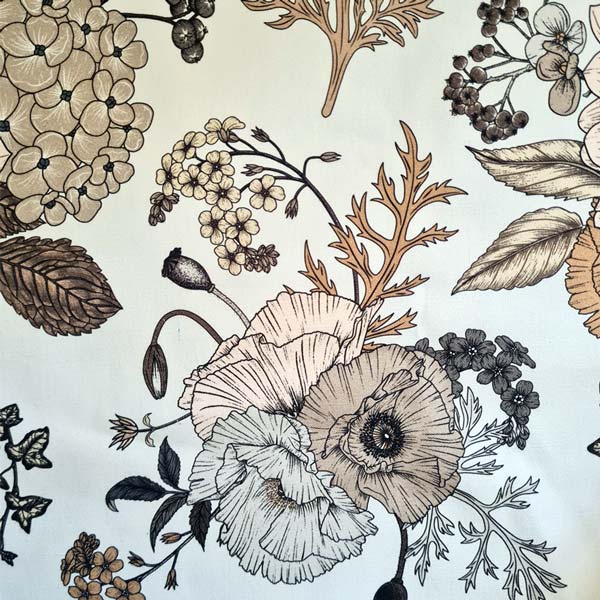 Sewing Pack - Shoulder Bag (12+ years)
PERFECT GIFT for ages 12+ (Beginner sewers)
The finished shoulder bag comfortably holds a laptop, school books, water bottle and clothing. Great for shopping, school or just out and about.
Everything you need to sew a Shoulder Bag** with the pattern drawn on the fabric ready to be cut out and sewn.
PACK CONTAINS:
* Fabric for outer bag (with pattern markings)
* Fabric for bag lining(with pattern markings)
* Fabric for pocket (cut to shape)
* Nylon shoulder strap (please note we no longer supply strap clasps)
* Step-by-step instructions including colour photographs
Recommended for AGES 11+ (Beginner)
Note the fabric may differ from that shown on the product images
** Pack does not include thread
You will need access to a sewing machine for best results
FABRIC CHOICE

Fabric is currently limited to the cotton canvas print shown in the last image (natural floral). Bag internal pocket and lining fabric is 100% cotton upcycled sheet and will vary in print.

SHIPPING

New Zealand only ($7 for up to 3 sewing packs | $12 for 4 or more)
We apologize that our sewing packs are not available for international customers.
XMAS GIFT WRAPPING

If you order a sewing pack before 15 December we can send it directly to whom ever you choose (simply enter the delivery address in the appropriate section during checkout).

We can also gift wrap it and add a hand written card (with your message inside). Simply tell us what to say by adding a note with your order during the checkout process. Order your gift wrapping by adding it to your cart here.
Reviews
Customer Reviews
Great sewing pack - Shoulder Bag design
I really love how the materials are selvedged from sheets and found materials. Great easy instructions and fun to make!!
Sewing Pack - Shoulder Bag
I am looking forward to sewing the bag together at the weekend. Instructions are easy to follow for a beginner like me